Clearing out your kids play area or closet is simple if you do it on a regular basis, except if you haven't done it in a while it is going to take a little extra effort. Getting rid of clothes is hard for many because of the sentimental attachment they feel toward the garment. The following easy guide to clearing out your child's playroom and closet is sure to have you on the road to clutter free.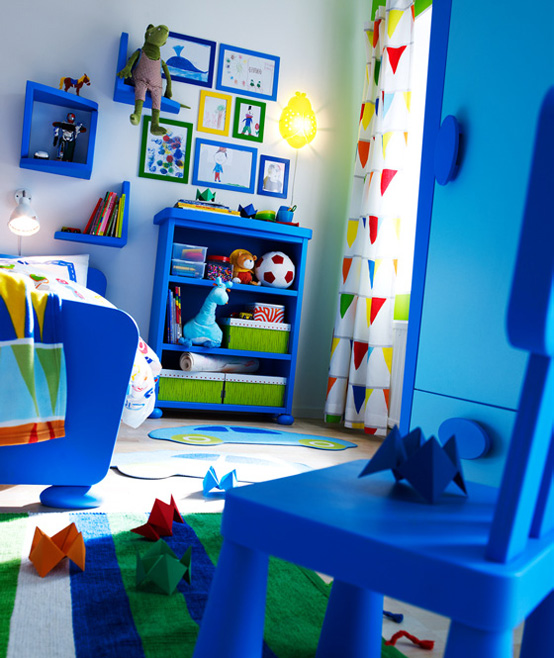 Go Green and Recycle
Recycle what you can because it is good for our environment.
For those things that aren't in sell-able condition any longer but are made of recyclable substance; recycling is the way to go. Especially since there is only so much room left in the landfill across the country! It's very important to recycle and to teach children to do this. Turn your junk into recycle centers and help the environment out.
Hold a Yard Sale
One of the top ways to clear out your play room is to go through all of the toys. This will help you choose what you kids can live without, and hold a big garage sale to get rid off as much of it as you can. If you have a lot of kids toys to sell plan to hold the sale over a few days so you can clear out everything. Allowing for more than one day gives you added exposure and the opportunity to sell and make more money.
Kids toys are always a top seller at any garage sale along with children's clothing, princess dress up costumes, Halloween accessories and childrens backpacks your kids no longer use. Remember, as you look through the clothing if it hasn't been worn in over a year more than likely it won't be  worn again.
If you are preparing to move in the near future, downsizing will make the move a whole lot easier. Everything like tricycles for toddlers, kids art easels, and teepee play tents sells well. It may actually end up saving you money when it comes time to hire a moving company or to purchase moving supplies.
Give away or Donate Kids Toys 
After the garage sale has ended and you have recycled everything you possibly could, the rest of the stuff, including kids toys, can be donated to local organizations. So before you dispose of anything offer it for free. You will be surprised at what individuals can use other people's possessions and stuff for. You've heard many people before say this; "another person's junk, trash, or objects become somebody else's treasure". With that in mind plenty of individuals love to give a new meaning or new life to things; and for many it just makes sense to give it a new purpose.
Do It Little by Little
Clearing out toys and clothing can be an extremely stressful for children, especially if they love their possessions. For mom or dad if you haven't done it in a while you might be seeing sad faces because it is hard for some kids to part with their stuff.
Try to do one drawer, or one shelf a week. Then maybe the next week go through the toy box or the closet. Take your time; proceed slowly on this goal and it might be easier on everyone.
If you are looking for ways to organize kids toys then make sure you visit our online store and shop for kids toy boxes, kids bookcases, shelving, and  toys bins.