Buying toys for kids that they will love is usually an easy task except sometimes the quantity is so limited that the shelf is empty in the store. It is hard to find that hot toy that is on everyone's Xmas list because they are bought out quickly and last minute shoppers don't stand a chance. This creates frustration and unhappy consumers. Buying toys online, party supplies and holiday decor is easy, fun and normally the items are ready to ship to your home within a few days.
Sure, we all want to find that magical and perfect gift for the kids. We enjoy seeing the smiles on their face when the present is unwrapped. Kids love to see pictures of playthings and other cool products and the internet shops offer huge catalogs for browsing. Grab the kids and turn on your computer. Within an hour you will have a huge list and you will find unique products that quite often are not in the stores because of limited floor and shelf space. The internet offers a wide array of cool, fun and interesting activity toys and kidsfurniture that children might actually play with or use on a daily basis.
One of the hottest selling items this holiday season in our store was the fuzzy furry hot pink beanbag chair for young girls. While this isn't a toy, kids bean bags make great Christmas presents. They are lightweight so the kids can easily move from room to room. Extra seating where ever they want. Our newest bean bag chair was introduced in October and comes in lime green, blue, black and yellow. This design is from a company called Fun Furnishings in California . They specialize in kids bean bags and seating for young kids.
Another top sellers are sleeping bags for toddlers, girls and boys. They are wonderful to receive and make a practical present. Sleeping bags for boys are fun and functional. Taken to slumber parties or grandpas house they allow you to bring a bit of home with you while away.
Toys that siblings can share are worthy of consideration and a few top items are building blocks, art sets, chalkboard, easels, and board games. Outdoor items for sharing with kids include bounce houses, swing sets, and wagons. Play tents and teepees or children's tables and chair sets and toy boxes or toy chests make great gifts that can be used in the playroom.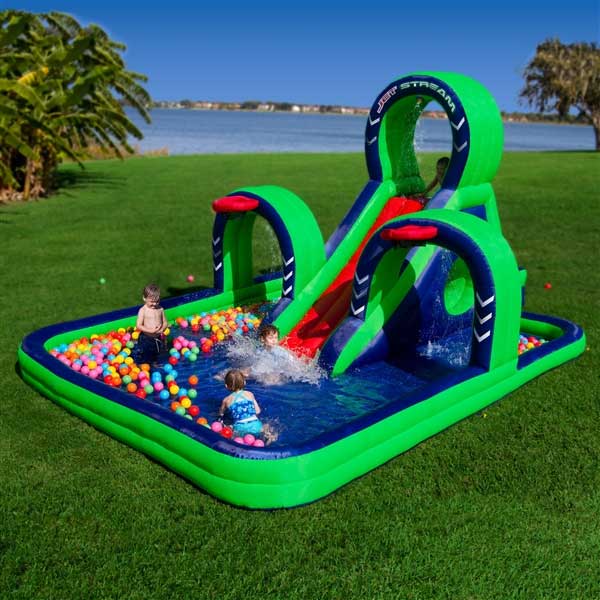 Shop Best Price Toys selection of Christmas presents offering an extensive line of toys and playthings for all of your gift-giving needs.