As your infants and little tikes continue to get bigger and stronger their playtime increases. Playing with toys is very fun and you will need to have age appropriate playthings in the toy box or play room. Also, you will need to pick toys that are fun, engaging and offer educational value as well. Mom, dad and caregivers provide a vital role in fostering child's learning experiences.
Most boys and girls learn when playing. Many young children learn by using their senses. Touching, seeing, and hearing brings out a children's natural curiosities. The goal of educations toys is for the child to figure things out and learn how toys work. This is a challenge for toddlers and helps them to learn problem solving techniques.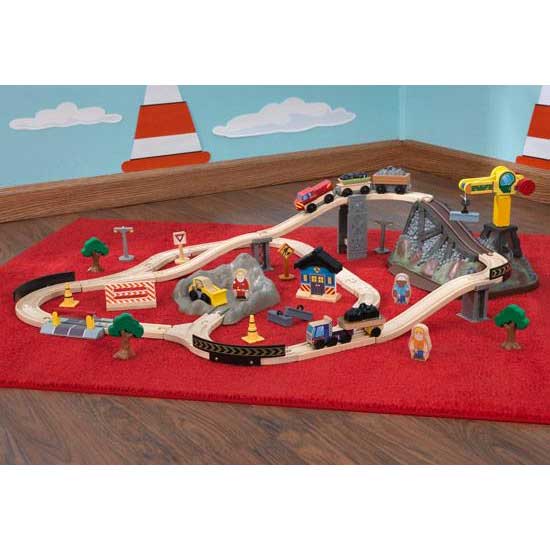 For example, think of the puzzle and how kids learn the placement of where each piece goes and how the picture is then completed. Another example is building blocks and how children learn to build and create all sorts of interesting designs. These types of playthings really facilitate skill development that will last a lifetime. Many teachers in preschool of early education will tell you having play blocks in the classroom is essential. They will also declare them as one of the best educational toys on the market. Teachers love them in the classroom.
Getting little ones to be creative is easy when they have educational toys. Children want to learn and be creative with their own thoughts and ideas. Creativity is fun for young children. They are naturally curious about the environment around them and when objects are within their reach they instantly play. Not only are they curious about different shapes objects like building blocks for toddlers, construction toys, train sets, kids are also interested in numbers, letters, and different types of symbols such as stop signs and red or green flashing lights.
Toys and games are a great way to introduce letters and numbers to a little toddler. Educational games will help them foster skill development, educational toys develop creativity and make learning fun.
Another way they learn and grow is through exercise and there are plenty of outside activities that accomplish this. Riding a tricycle or bicycle, running, jumping, pulling a wagon or swimming and drawing with chalk on the sidewalks are just a few examples.
Remember, when children are busy and exploring their surroundings and playing with toys they are learning. After all, playing is educational; teaching all sorts of things to them each and every day!