Traveling with kids is fun, and even more so when there is time to go shopping for toys. Today we offer you to go shopping for toys to Ginza district in Tokyo.
Hakuhinkan Toy Park offers four floors of nothing but fun. It is one of Japan's largest toy stores and can bring out the inner child in anyone.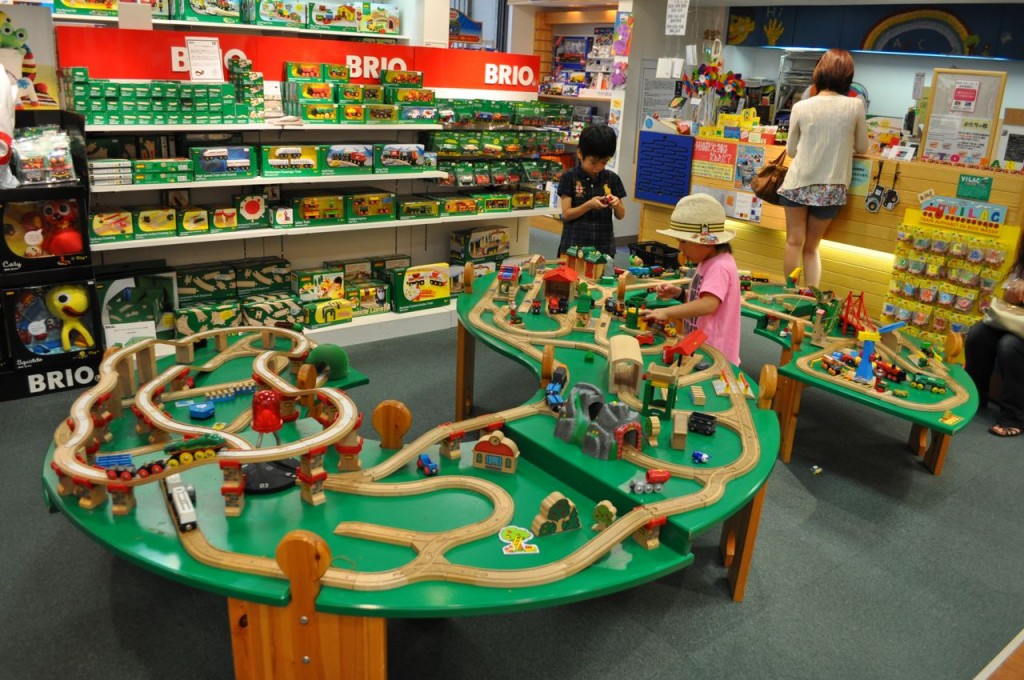 Once you walk in, you truly become a kid in a toy store. Hakuninkan is massive toy store, spanning 8 floors, but only 4 of the floors have toys on them. Two of the floors are part of a restaurant, one is an office, and the top floor is a theater.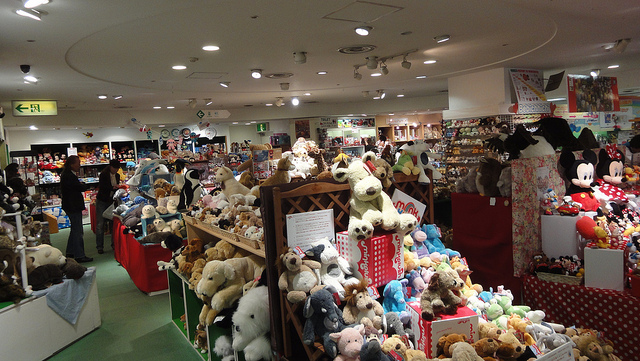 Each floor has a theme to it from computer games, to stuffed toys, to dolls and action figures, to simply just toys. You are encouraged to play with everything and try them out and see how you like, or just to waste time. The floor guide is in English and a few of the employees speak it as well, but it does not really matter since you are playing with toys.  The stuffed animal's floor contains all sorts of animals of various sizes and shapes. They also have some of your favorite Japanese cartoon characters as well.
The top floor features a "radical" game arcade, complete with a life-size slot car racetrack.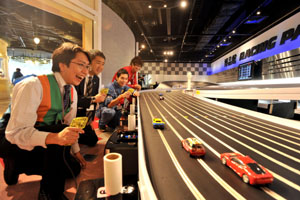 On the electronic games floor, they have a small arcade that contains games for small children. Take small children in here, – and they will never want to leave this huge toys store that creates truly amazing shopping experience.
Oh, and they offer a small selection of toys from vending machines outside the front door – how very Japanese.