Outdoor playtime is very important for kids and that is why you need to make sure you have plenty of toys in the backyard. If you have a vinyl swing set in the backyard or a trampoline along with tricycles, bicycles and wagons these types of toys promote exercise for kids. Children are naturally curious and giving them the opportunity to explore and experience new challenges aides in their development. Boys and girls love to have fun along with exciting adventures in their daily play time outside. Enhance your child's learning ability while keeping them physically active along with developing gross motor skills is quite easy with outdoor toys.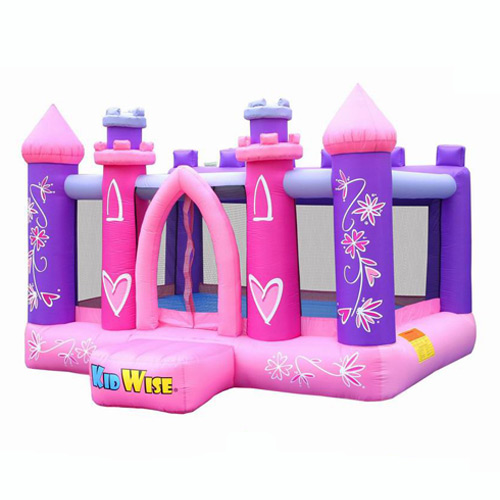 A child's gross motor skills are developed as they jump around and try out different challenges. For instance; climbing on a rope ladder that is attached to a wooden swing set; pedaling on their bicycles and even jumping up and down on a trampoline develops their range of motion and repetitiveness.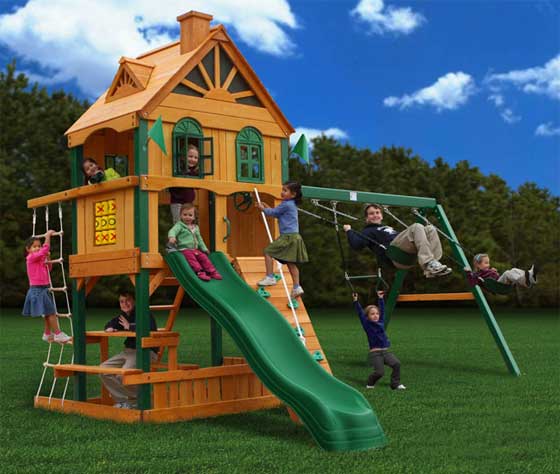 When a child learns to crawl, walk and to stand up they are using motor skills. This skill is learned at a very early age and continues. When mom and dad or caregivers continue to encourage children to become independent they will learn how to interact with other children. Physical activity during recess or at home is very important.
Listed below are a few great toys for outside playtime.
Playing with a ball or playing catch with someone is always fun.
Riding a tricycle or bicycle is great exercise for the leg muscles.
Climbing on a swing set or swinging on a baby swing is also good for leg muscles.
Using a rope ladder or swinging across monkey bars on the swing set is a good way to build upper arm muscles.
Jumping is great fun for kids and might include them using a jump rope, jumping in a bounce house or jumping on a trampoline.
Toys and games that include running are another way for kids to exercise, such as; baseball, football, basketball or playing kick the can or tag.
Make playing outside a daily part of your child's routine,this will help kids develop motor skills, motion and enhance kids learning abilities.